Wix
Use Paymentwall as a convenient method of payment for your Wix account. There are many great functions Paymentwall can offer to big or small merchants. Our payments system is logical, simple, and protected. It's made for do-ers by thinkers.
---
Prerequisites
In order to use the Wix Paymentwall app, you need to have an active Wix account. If you do not have one, please create an account.
You'll also need a Paymentwall account. Register an account for Wix by clicking this link: Paymentwall sign up with Wix.
Please check Paymentwall for Wix on the sign up page before you register.
If you already have a Paymentwall account, please log in to the account and click this link.
Automatically, you'll find a project under your Paymentwall account with the name Wix.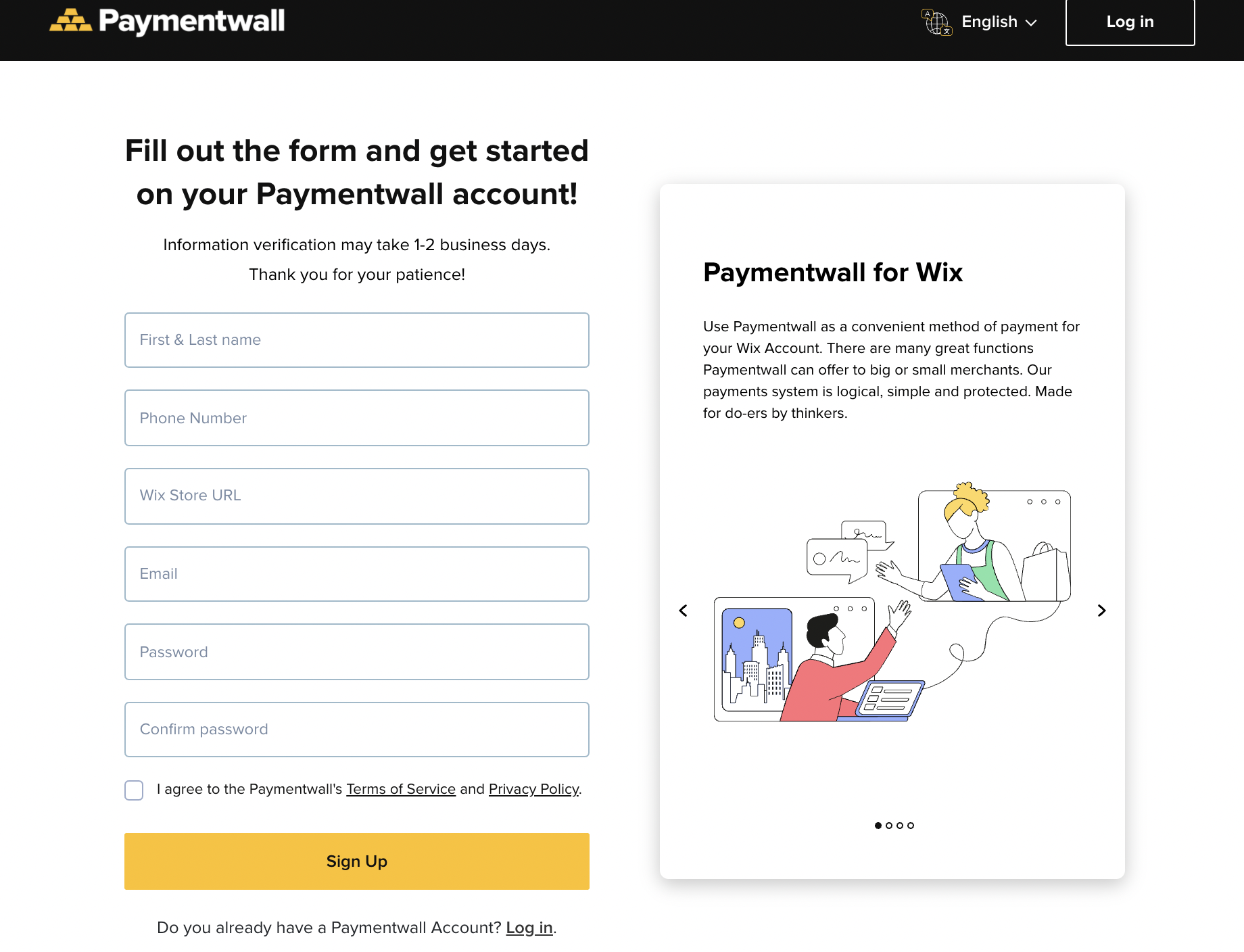 ---
Step 1: Set up your shop
You can start setting up your shop using the instructions from Wix's getting started tutorial.
---
Step 2: Connect the Wix Paymentwall app
Select the site you want to use Paymentwall as a payment gateway. Settings > [eCommerce & Finance] Accept Payments > See More Payment Options > Paymentwall Hosted Page > Connect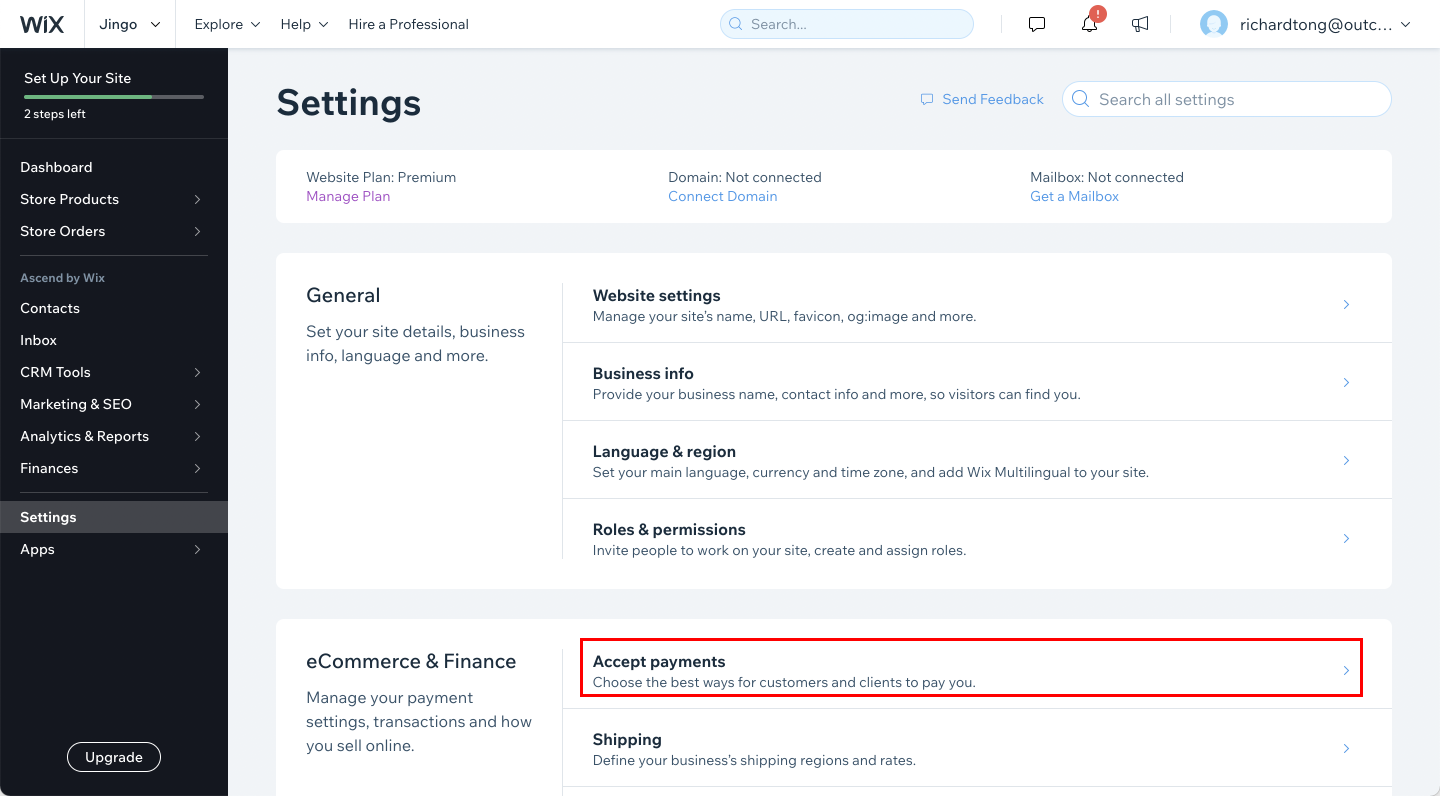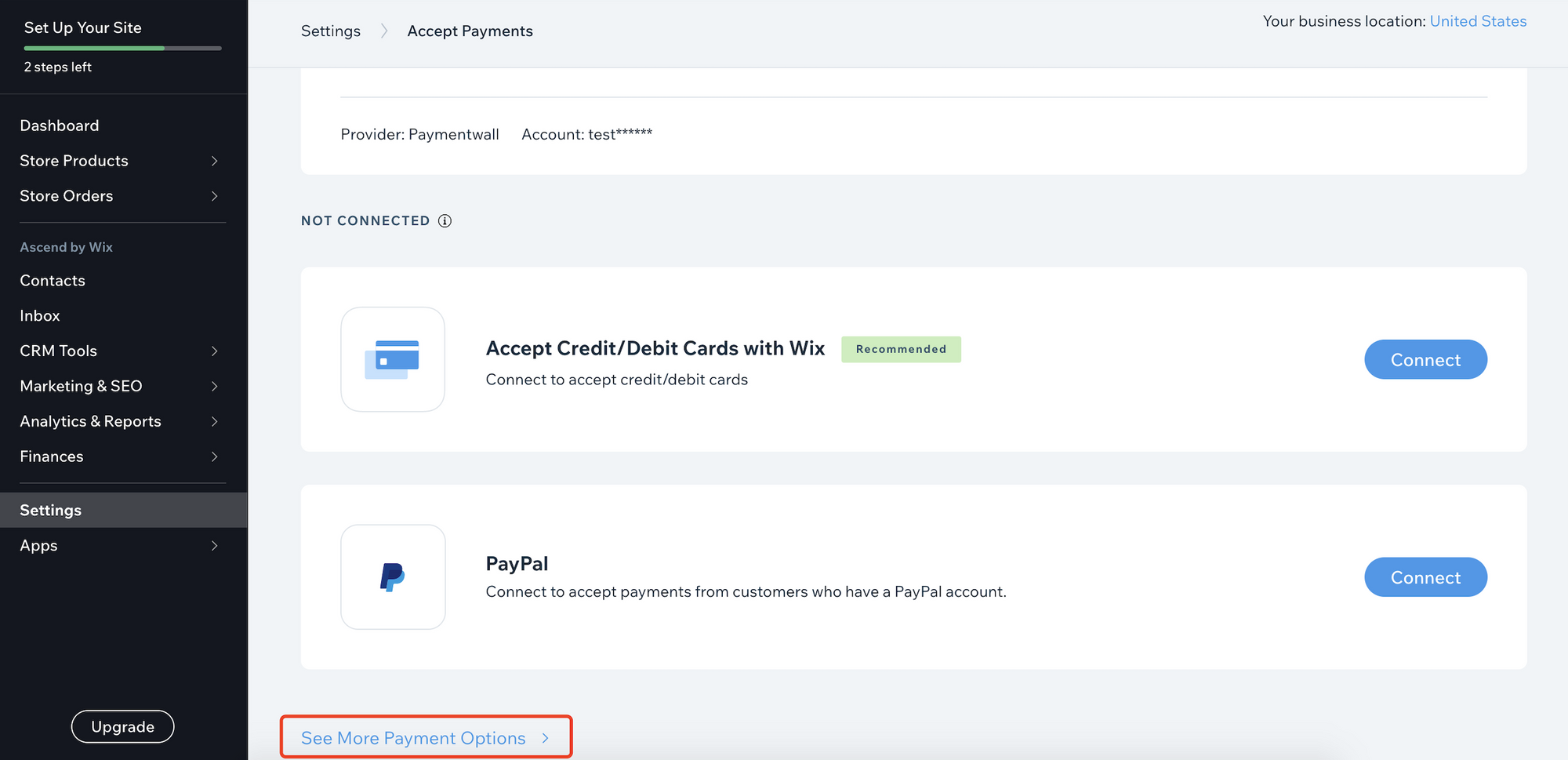 ---
Step 3: Configure the Wix Paymentwall app
After the app is connected, you should be redirected to the following page.

Copy and paste the 'Project key' and 'Wix Integration Secret' value from the Paymentwall Wix project into the respective fields in your Wix Paymentwall app configuration.
Please note, you don't need to change anything from the Paymentwall side of project settings. But do copy the key values.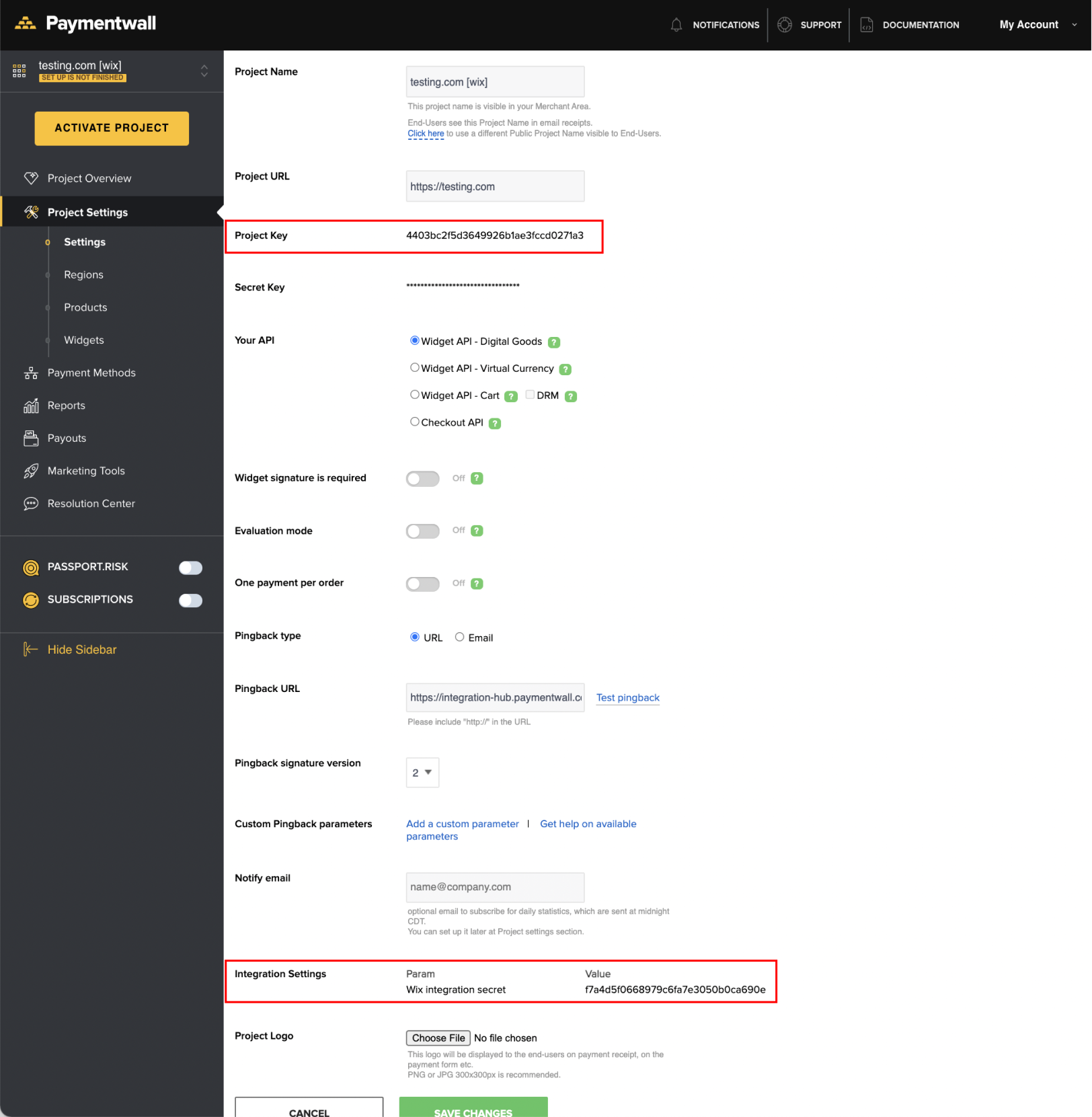 ---
Step 4: Let's Go Live!
Once you've completed the setup, you may click on the 'Submit for Review/Activate project' button.
---
Support
Paymentwall provides support for all up-to-date Wix versions.

The list of available Payment Methods can be discovered here.
Contact devsupport@paymentwall.com if you find the version of your Wix module is not supported.
---