Shopware 5
Paymentwall's Shopware 5 plug-in is easy to install and configure. With a single integration, all products of your E-commerce business will be monetized with 150+ payment options localized in 75+ currencies and more than 200 countries.
Prerequisites
Step 1: Set up your shop
You can start setting up your shop using the instructions from Shopware's getting started tutorial.
Step 2: Download Paymentwall plugin
Download Paymentwall plugin using on of the following options:

Download the plugin from Shopware App store

For German language version of the page please use this link

Download the latest version of ZIP archive from GitHub repository.

Please choose ZIP file named Paymentwall-for-shopware-vx.x.x.zip with the highest x.x.x numbers
Step 3: Install and activate Paymentwall plugin
Log in to Shopware Admin Panel
Go to Configuration → Plugin Manager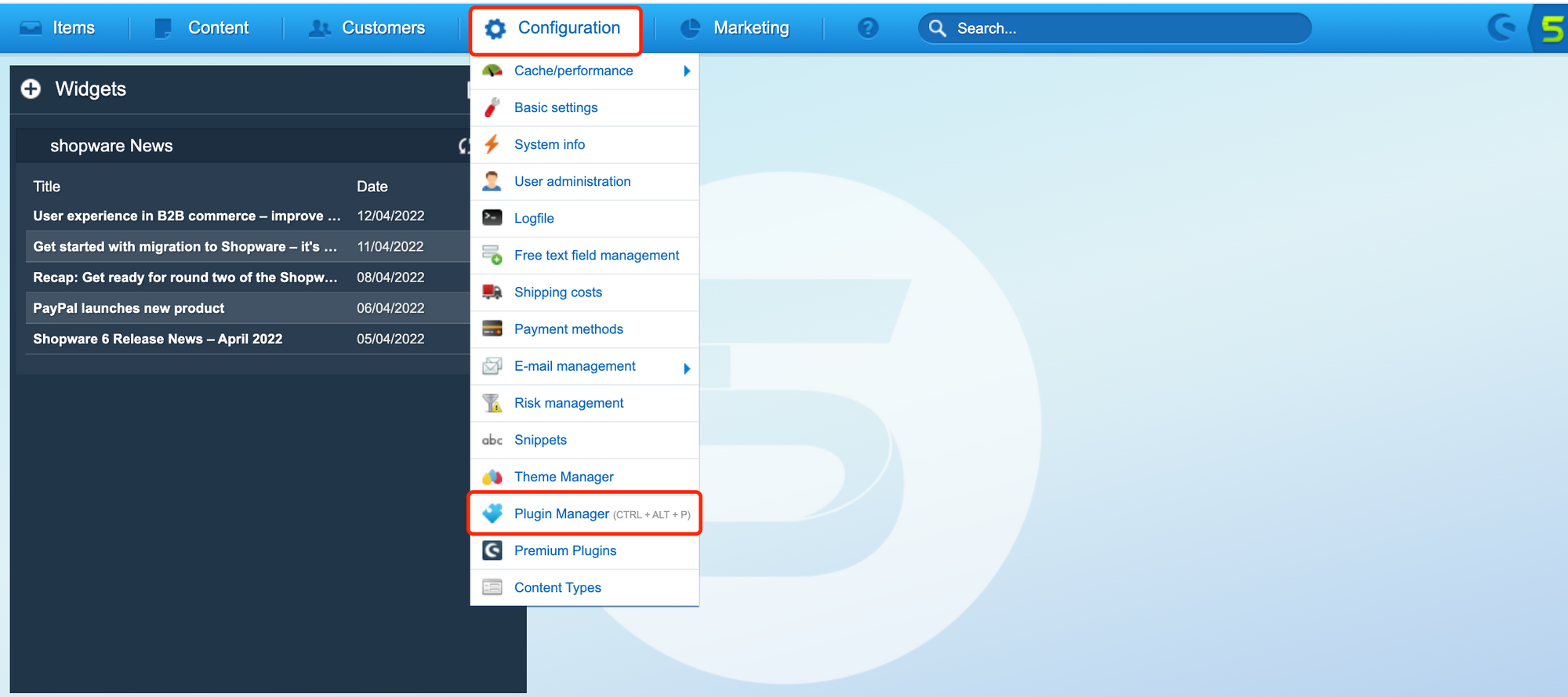 Go to Management → Installed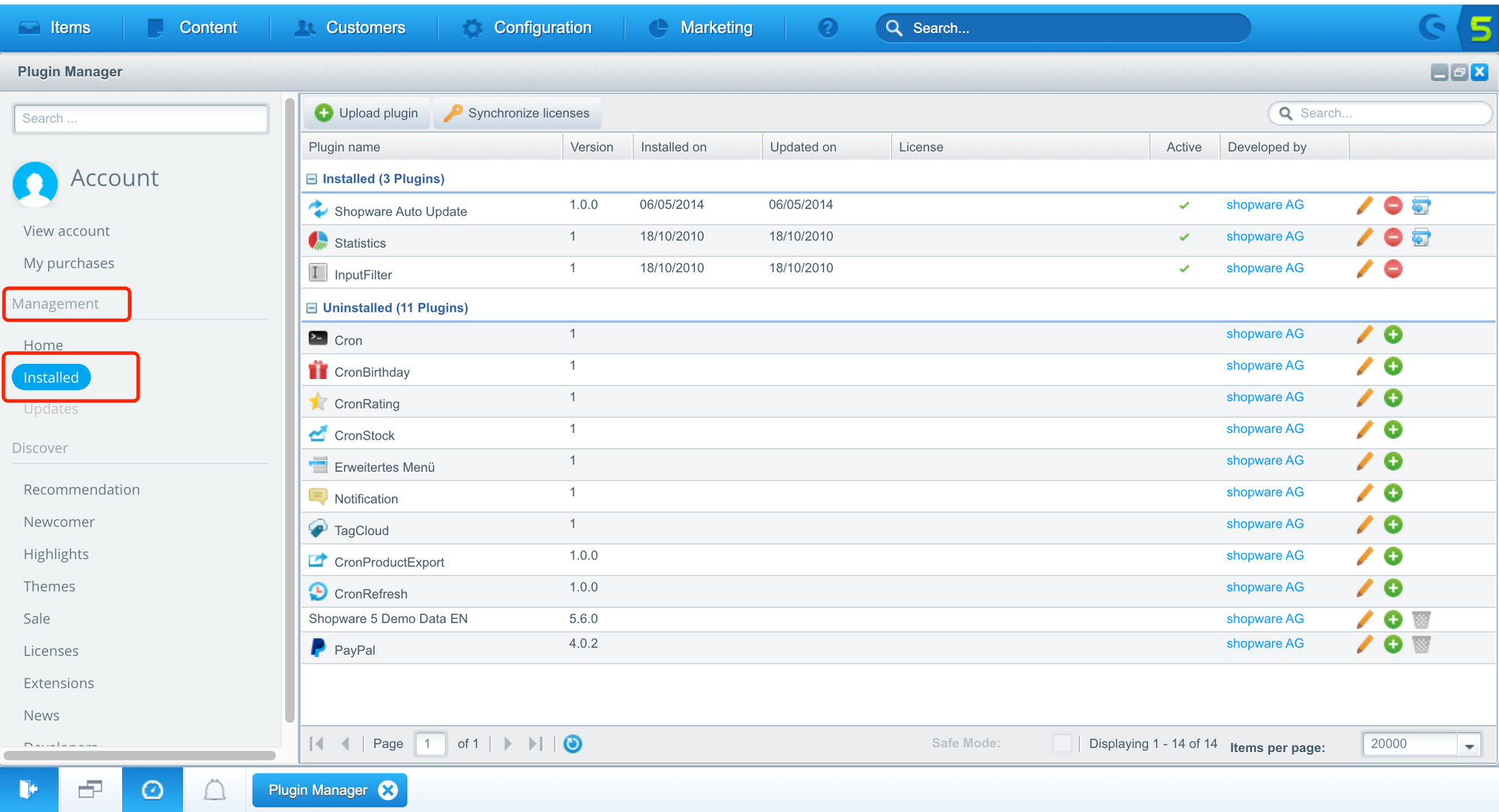 In the upload dialog select the ZIP file Paymentwall-for-shopware-vx.x.x.zip that you have downloaded before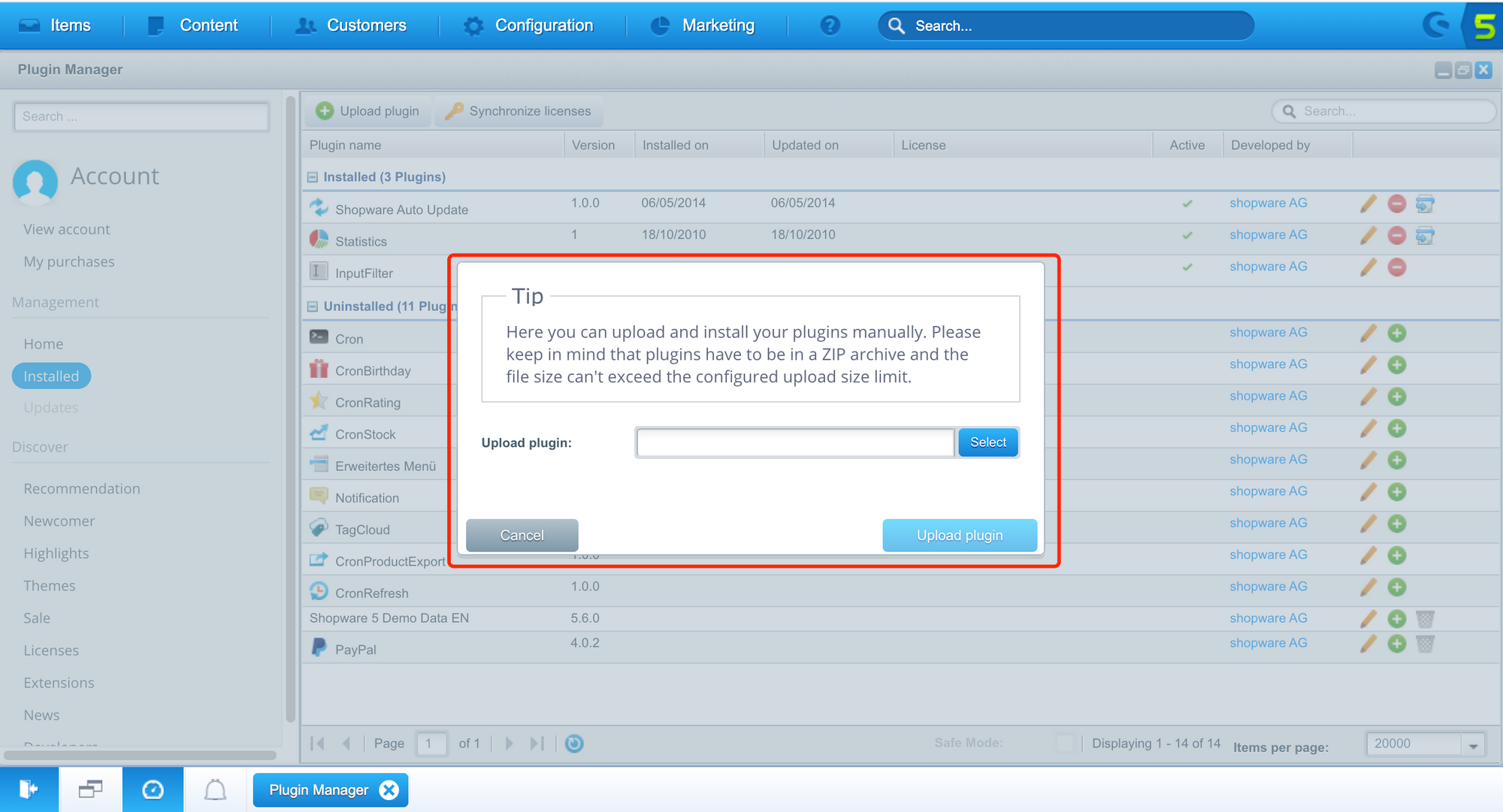 Click Upload plugin
After the successful upload Paymentwall is listed under "Uninstalled" in the overview of the Plugin Manager.
To open the uploaded plugin click the Edit icon.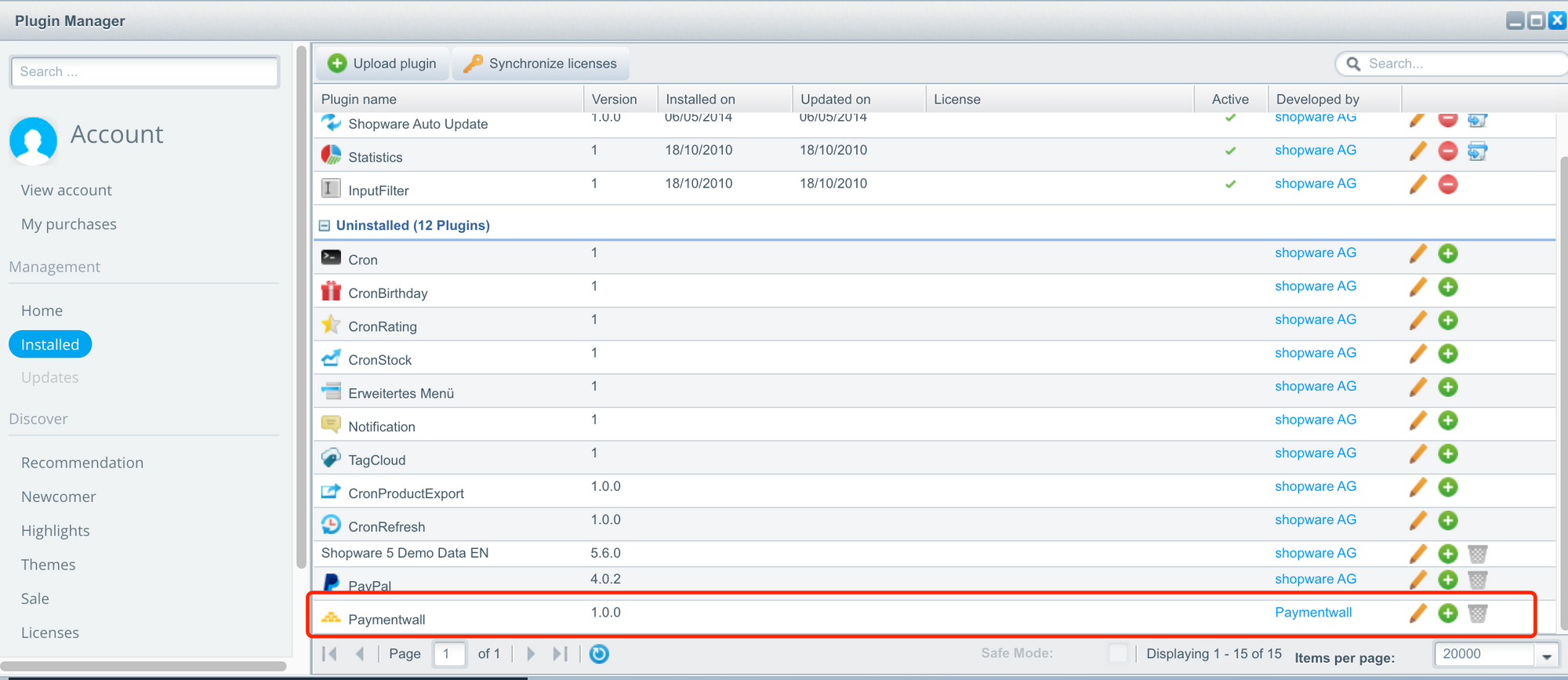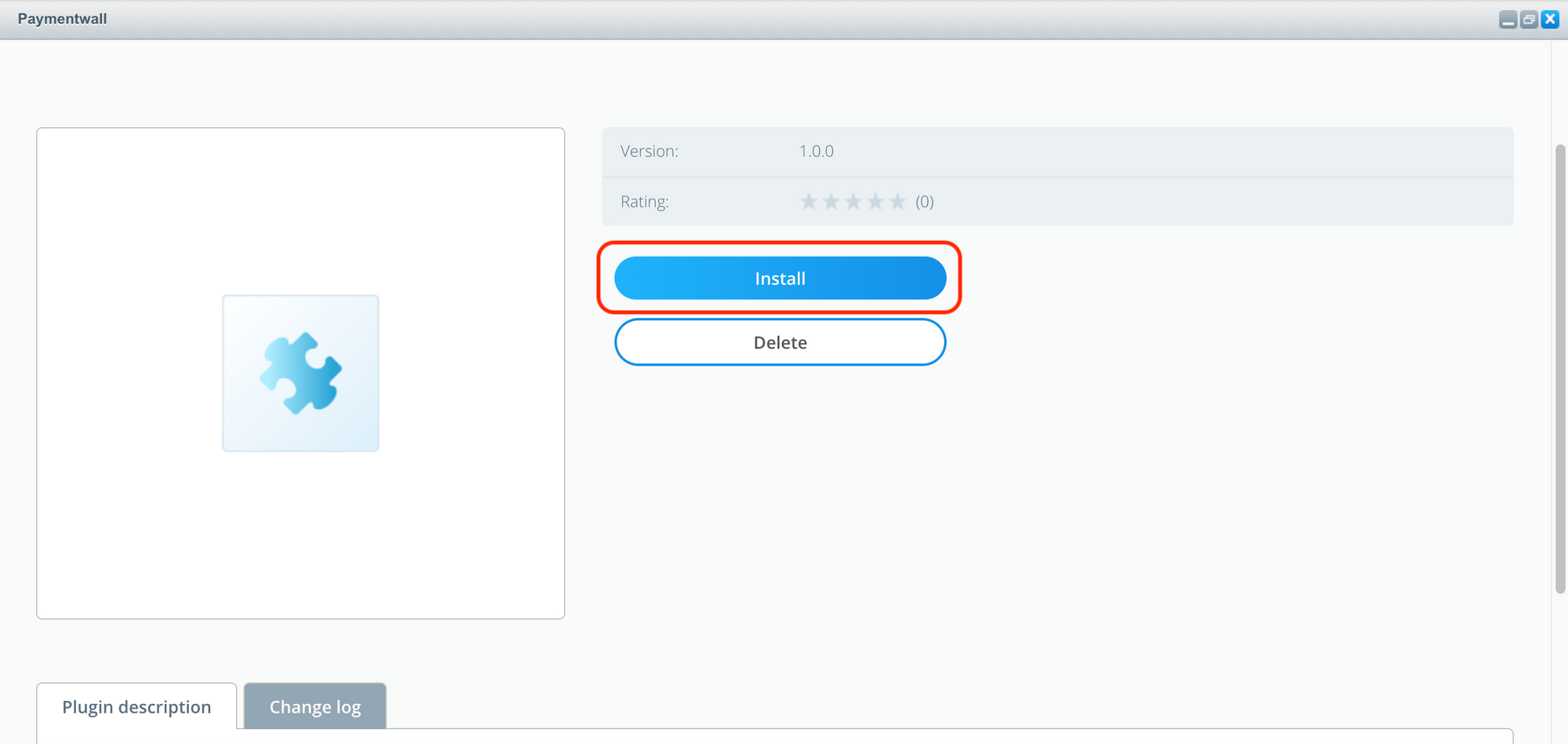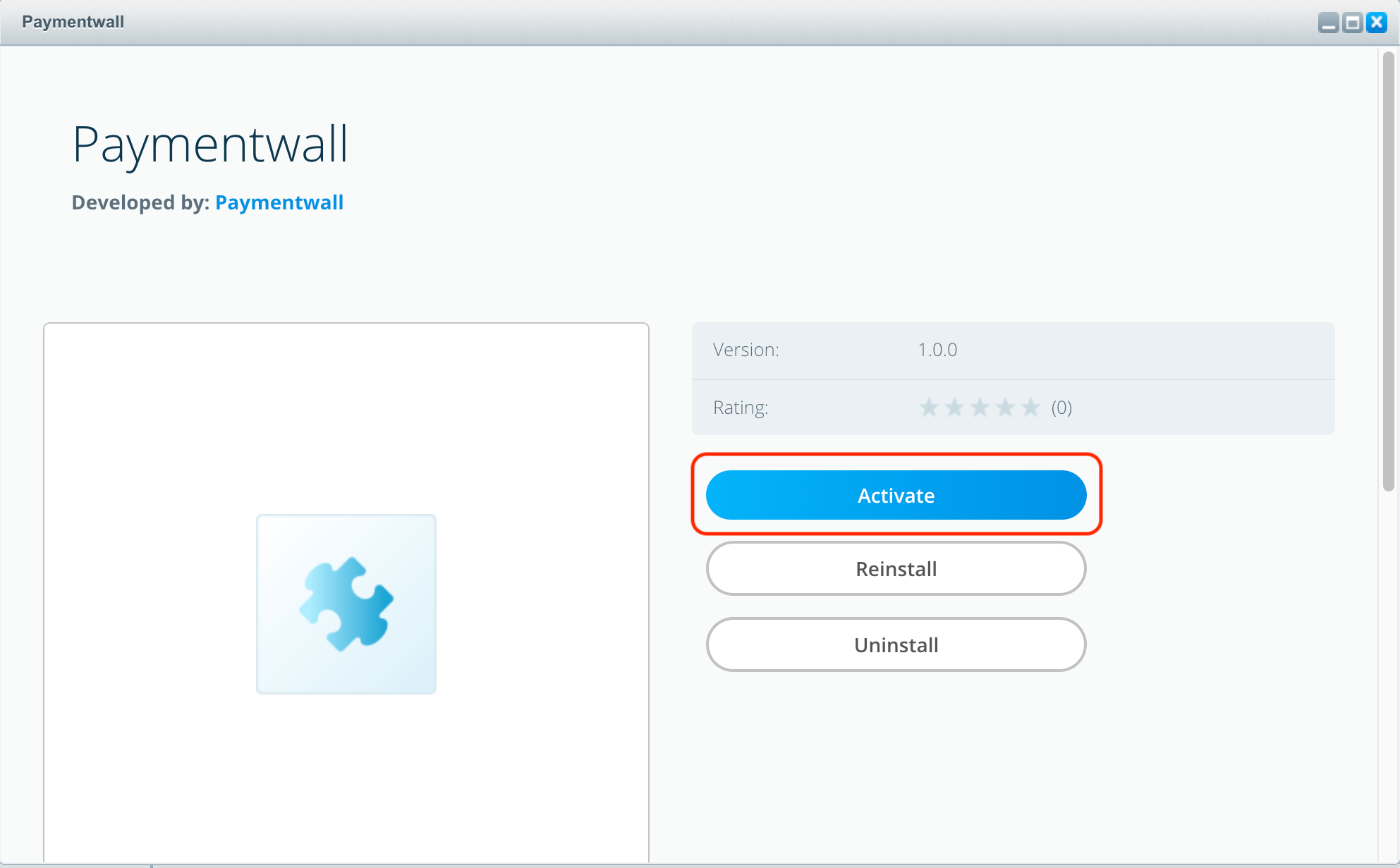 Step 4: Configure the project in Paymentwall
Login to your Paymentwall merchant account
Go to Project Settings → Settings

Make sure that Project URL is a correct URL of your Shopware store
Turn on the Widget signature is required toggle
Turn on the Evaluation mode toggle
Set Pingback type to "URL"
Set Pingback URL to "http[s]://[your-domain]/paymentwallPingback". Example: https://test-shopware.com/paymentwallPingback
Set Pingback signature version to "3"
Click Save changes.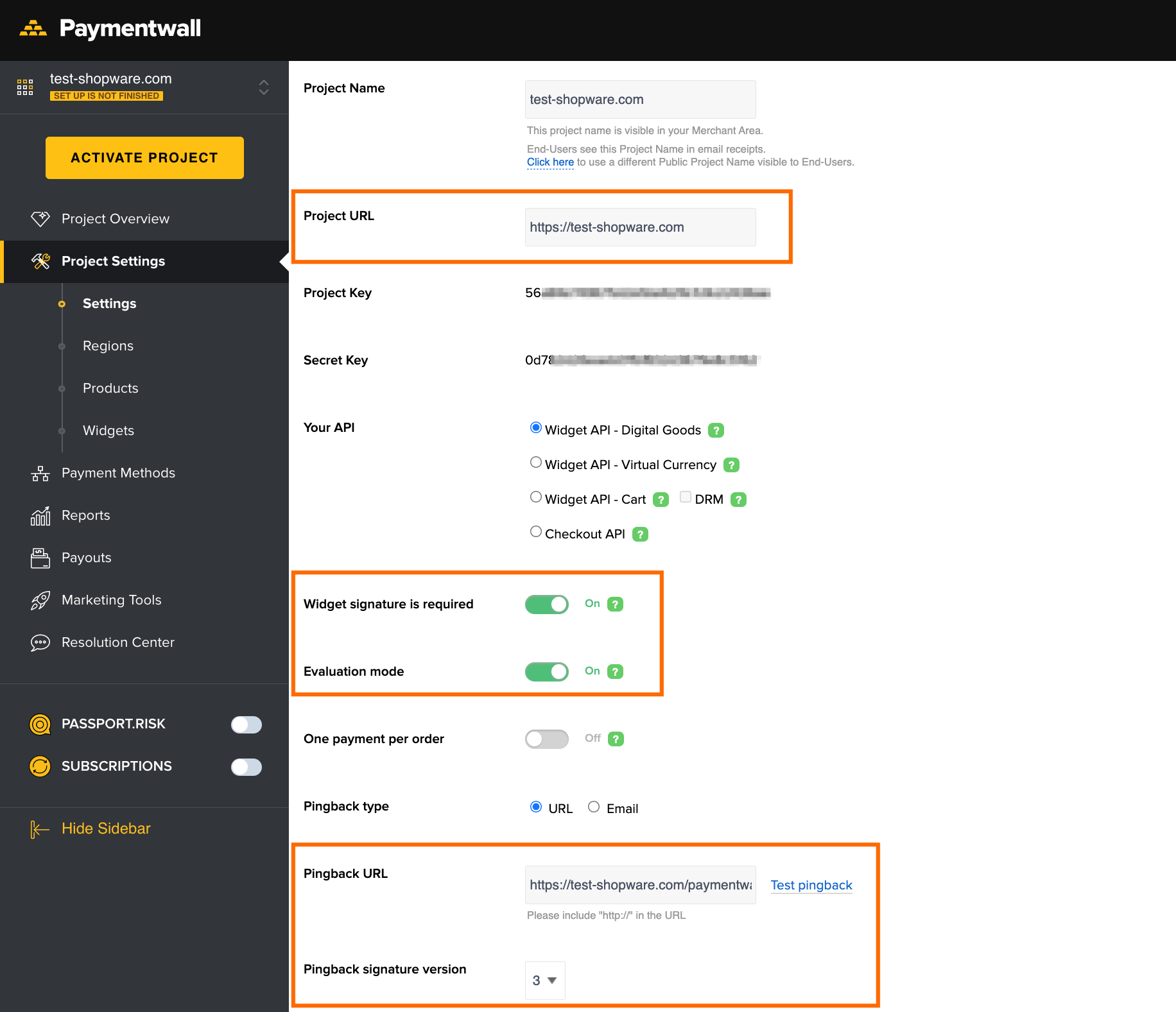 Do not close this page, as you will need it for further configuration steps
Step 5: Configure the Paymentwall plugin in Shopware Admin
Log in to Shopware Admin Panel
Go to Configuration → Plugin Manager → Management → Installed
Find Paymentwall in the plugins list and click the Edit icon.

Scroll down and open the Configuration tab

Copy the following settings from your Paymentwall project and paste them to the Basic configuration section: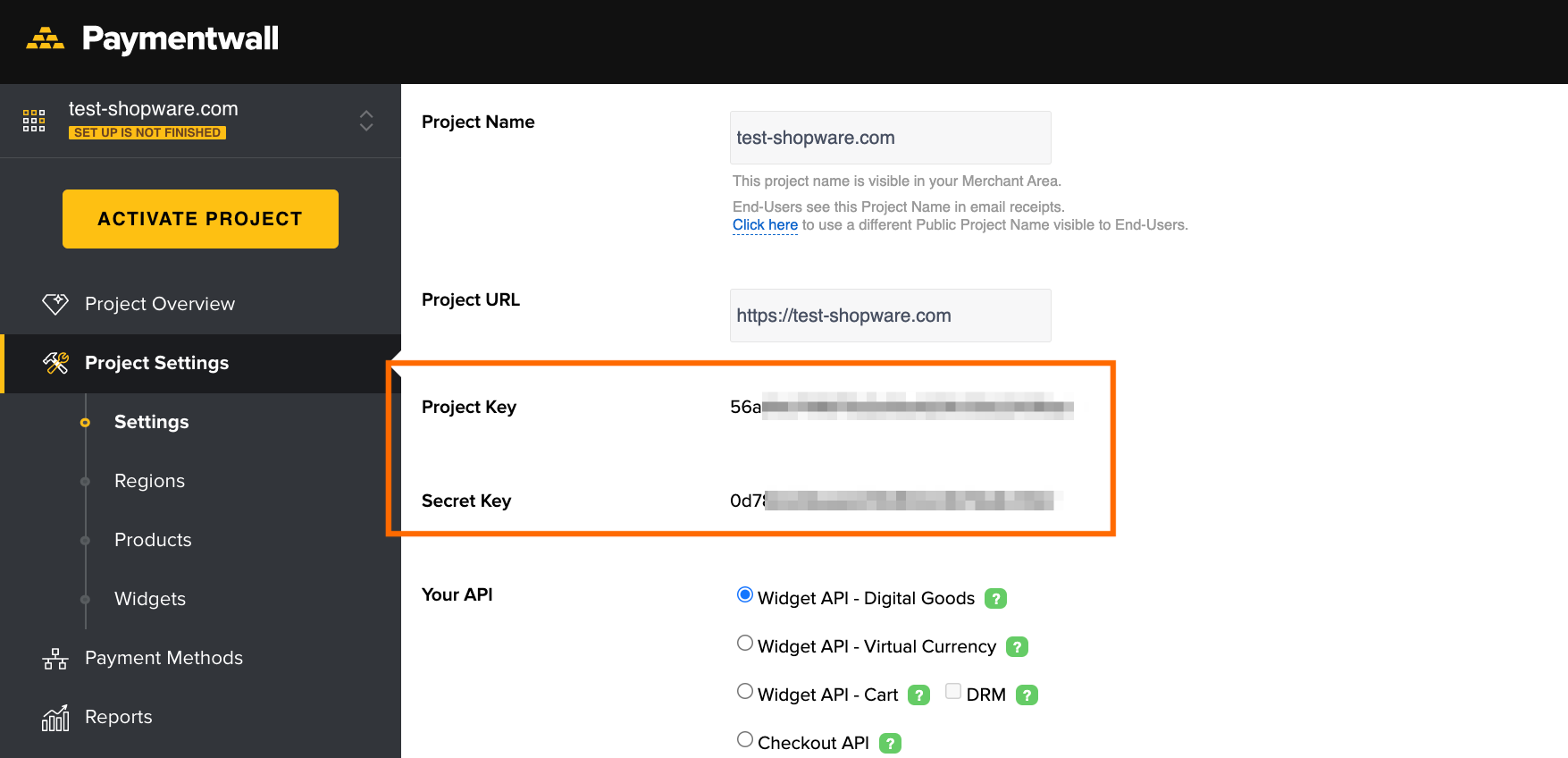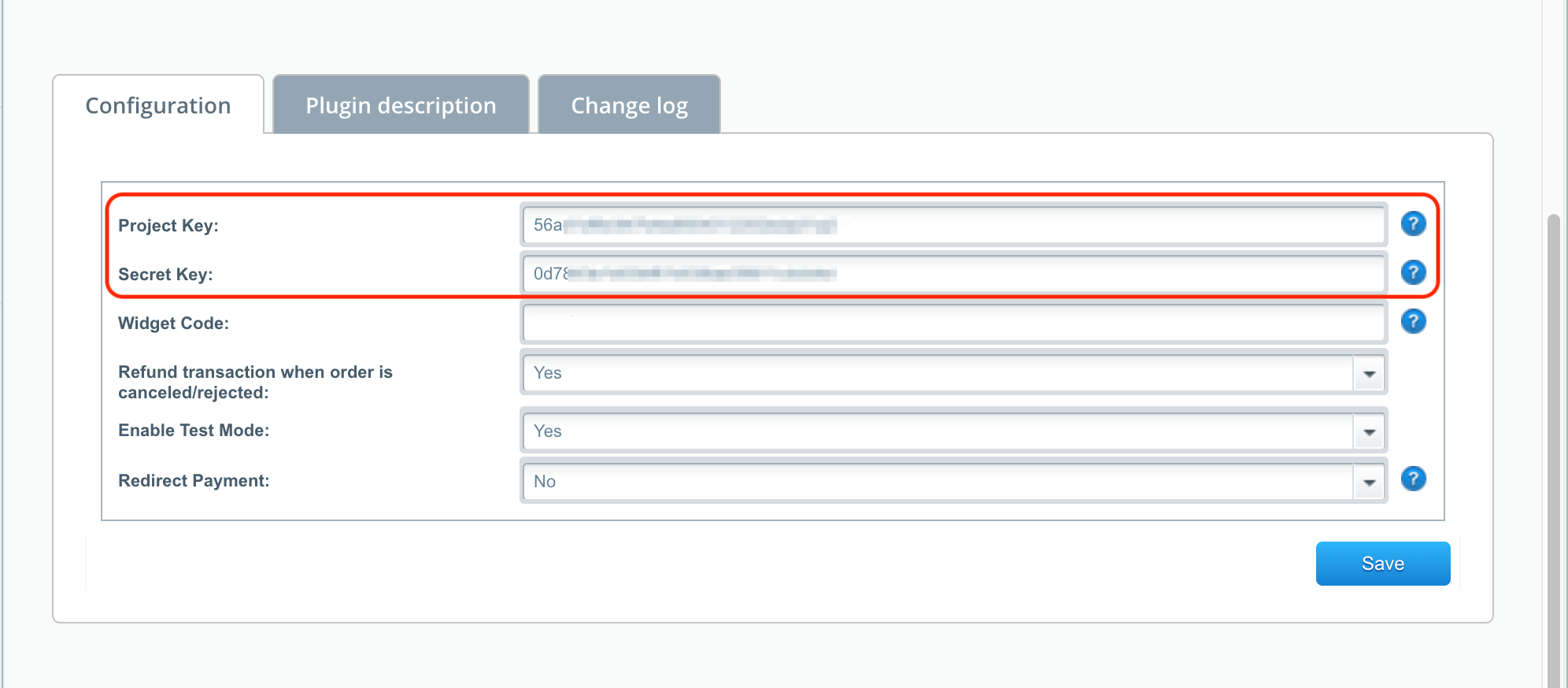 Additional settings:

Widget code - leave empty at this point
Refund transaction when order is cancelled/rejected - set Yes if you want the transactions to be refunded automatically
Enable Test Mode - set Yes to enable Test payment method
Redirect Payment - set Yes to redirect customer to checkout on Paymentwall website

Click Save button
Step 6: Activate Paymentwall payment method
Log in to Shopware Admin Panel
Go to Configuration → Payment methods

Select Paymentwall
Check the Activate checkbox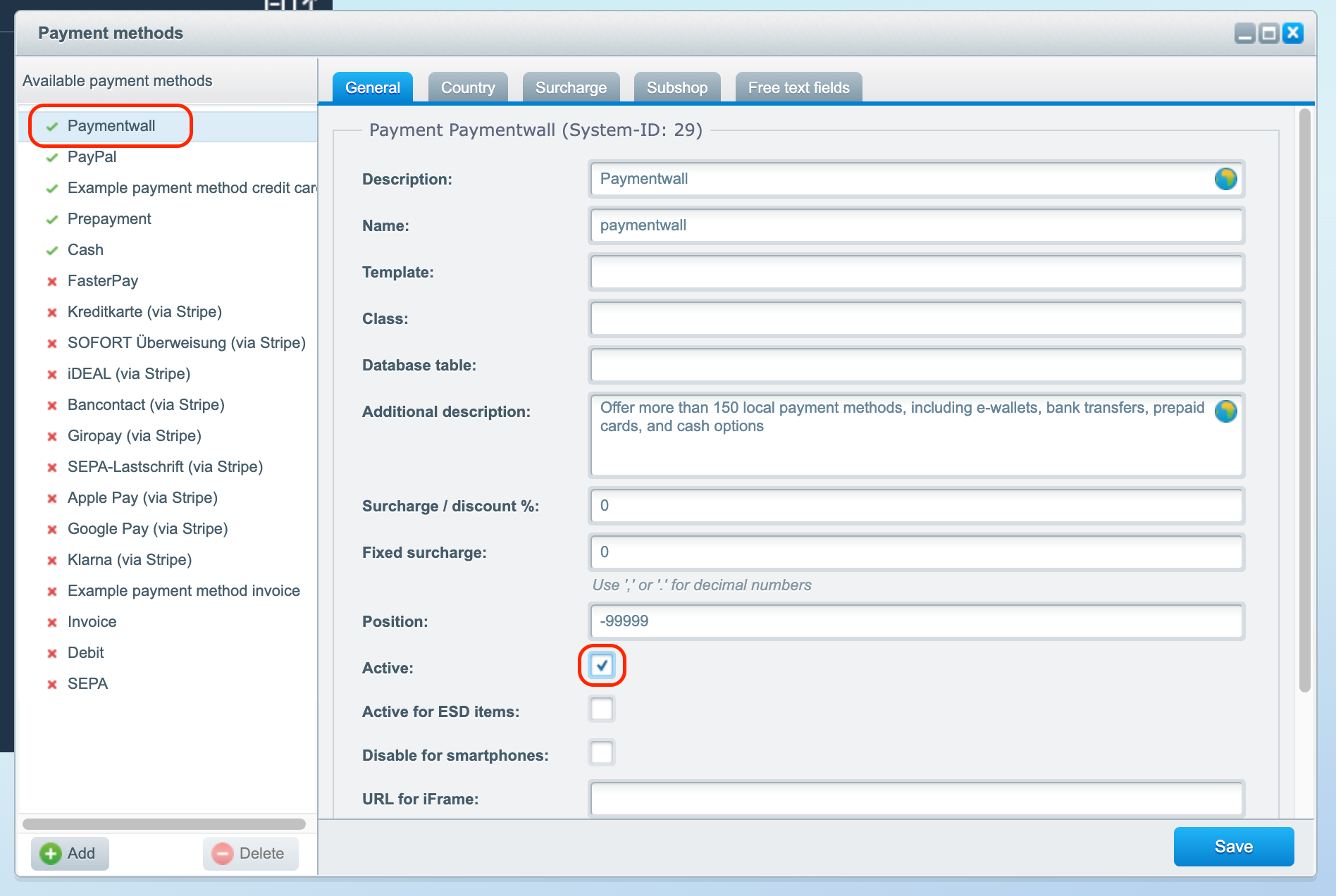 Step 7: Let's Go Live!
You can start to test payments of your projects.
Once you make sure everything works smoothly, please submit your project to go live.
Support
Paymentwall provides support for all up-to-date Shopware versions.

The list of available Payment Methods can be discovered here.
Contact devsupport@paymentwall.com if you find the version of your Shopware module is not supported.