Cash Payment Mexico
Cash Payment Mexico is a popular payment option in Mexico. It allows merchants to attract new customers and increase their income through a flexible payment experience. While using this payment method, the buyers first receive a reference number generated by the issuer, after which they can either pay with cash at over 100,000 payment points in Latin America or use wire transfer to pay with their mobile banking accounts.
List of Affiliates/ Convenience stores: Banco Bilbao Vizcaya Argentaria (BBVA), Santander bank, 7-Eleven, Telecomunicaciones de México (Telecomm), Banorte, Soriana, Walmart, Walmart Express, Extra, Bodega Aurrerá, Super del Norte, Circle K, Calimax, Farmacias Roma (Roma), Farmacia La Más Barata, Súper City, City Club, Sam's Club.

---
Payment flow
Choose "Cash Payment Mexico" from the available payment options.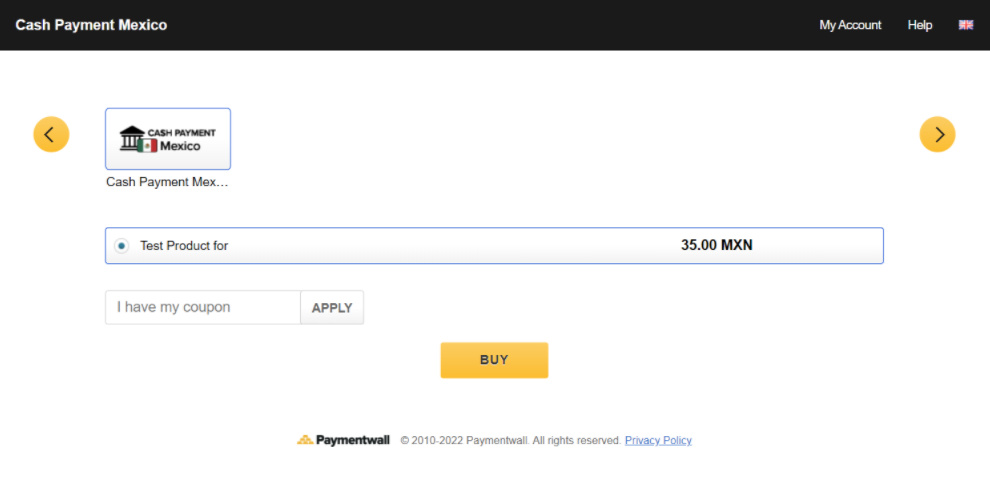 The user will be given a reference number.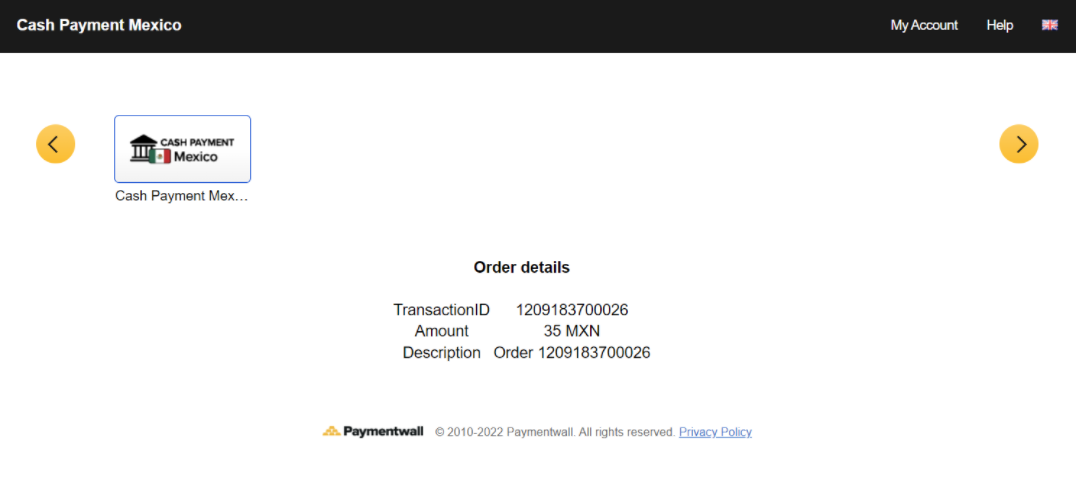 The user can complete the transaction at any of the supported convenience stores with cash or log into his mobile banking account and enter the agreed reference.
Cash Payment Mexico
---
| name | description |
| --- | --- |
| Countries | MX |
| Type | Cash and Prepaid |
| Processing currencies | MXN |
| Supported currencies | Refer to currency codes |
| Payment confirmation time | Instant |
| Chargebacks | No |
| Refunds | No |
| Onboarding required | No |
| Recurring Payments | No |
| Mobile UI | Yes |
| Open new window | No |
| Min Transaction Limit | 20.00 MXN |
| Max Transaction Limit | 10,000.00 MXN |
---
Available integrations:
Included with your Paymentwall account.