Bank Transfer Nigeria
Bank Transfer Nigeria is a one stop shop platform for all e-payment solutions/services developed to cater for various segments of the market.
---
Payment flow
Choose "Bank Transfer Nigeria" then hit "BUY"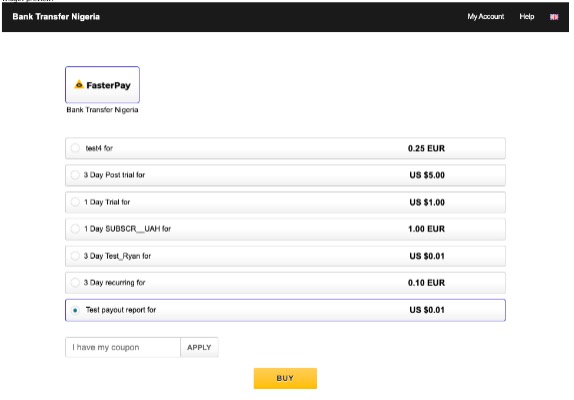 Enter your information then hit "Proceed to payment"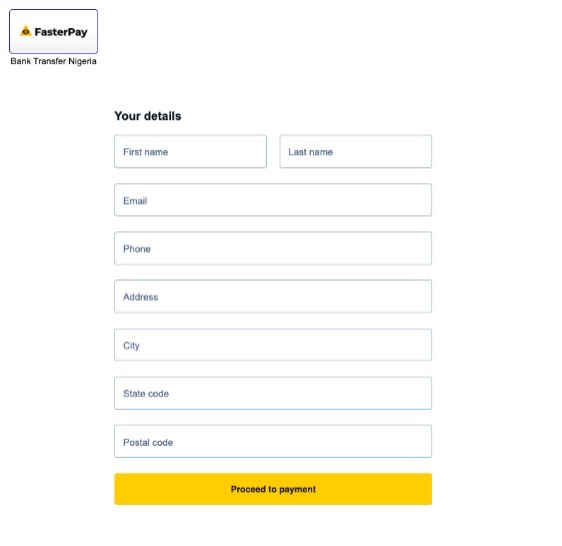 Choose between "Card" or bank "Transfer" options.
If you select the "Card" payment option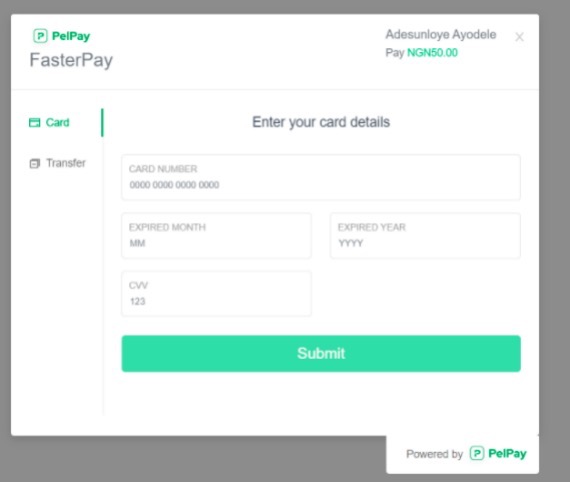 A One Time Password (OTP) will be sent to the phone number you registered with your account.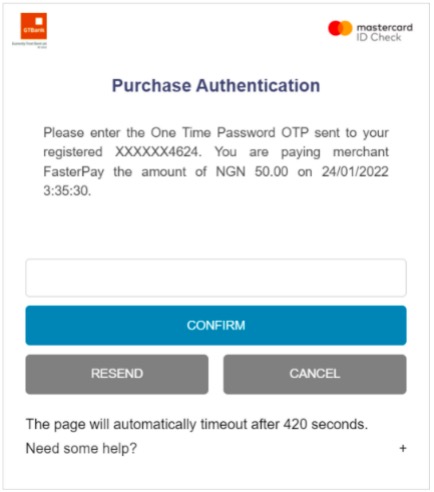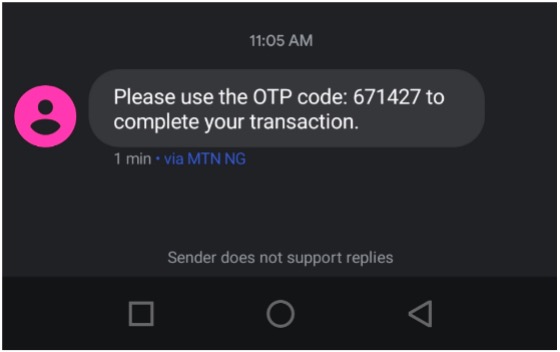 Enter your OTP on the field then hit "CONFIRM".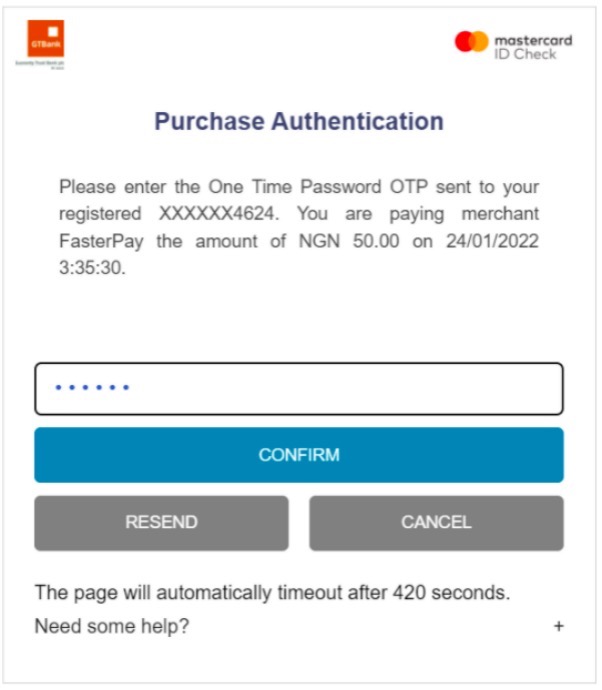 Your transaction is complete!
If you select the bank "Transfer" payment option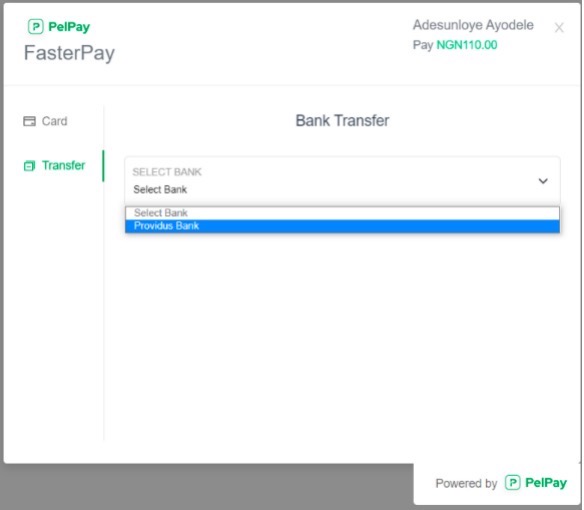 This selection will generate a virtual bank account number. You will use this account number to transfer the payment to.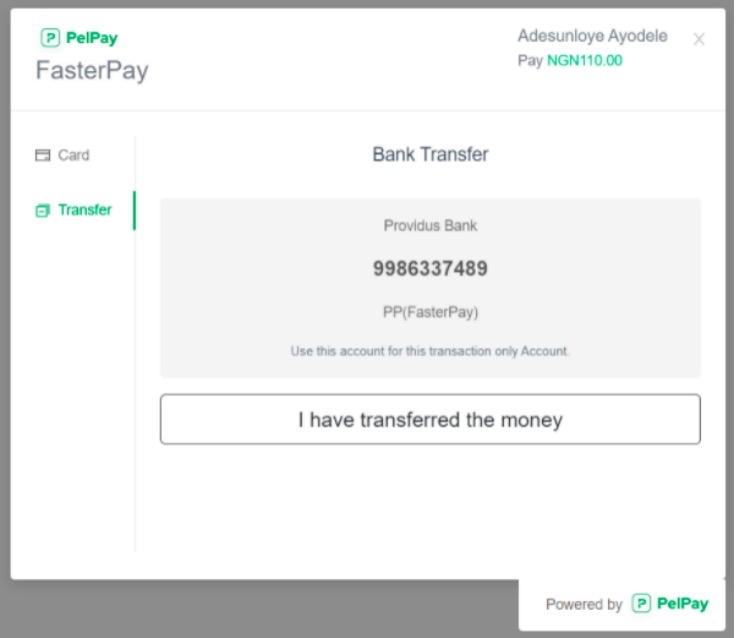 Go to your online bank account via mobile application or web and transfer the amount of the transaction to the generated virtual bank account number.
Confirm authorization of the transfer. Note that this step will vary depending on the local bank account.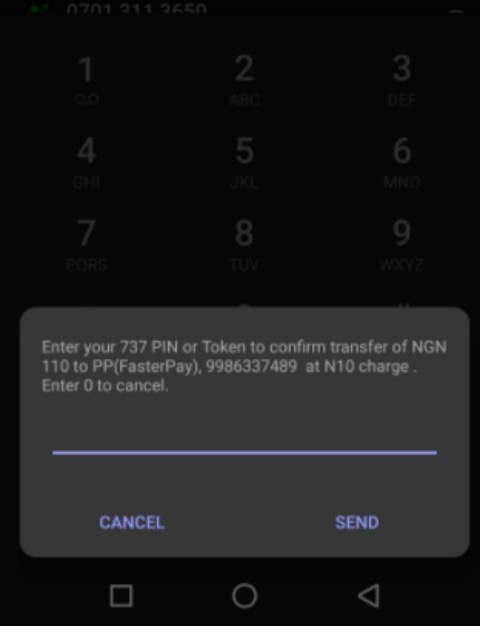 After confirmation, go back to the payment page and click "I have transferred the money".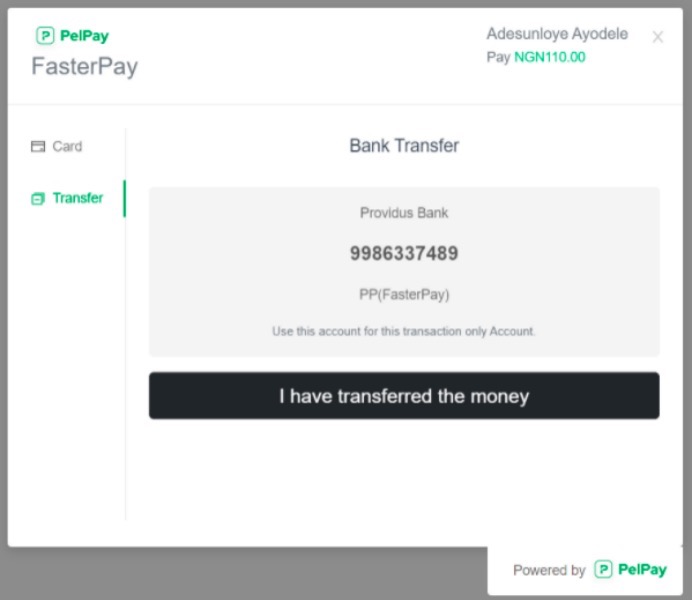 Your transfer will be successful.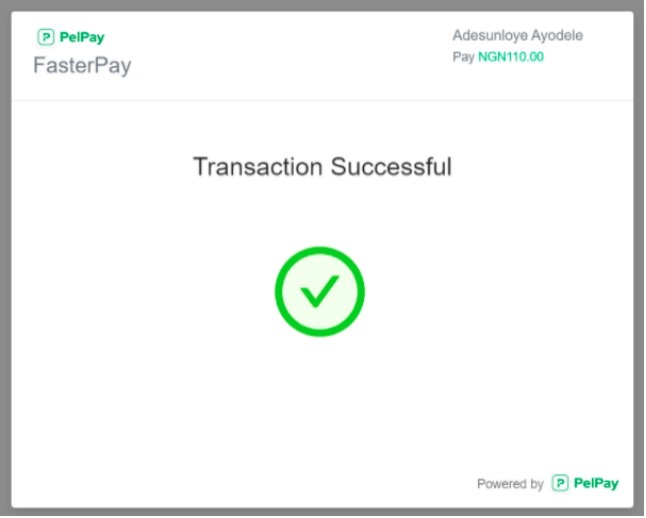 You will receive confirmation from your bank that a withdrawal is made.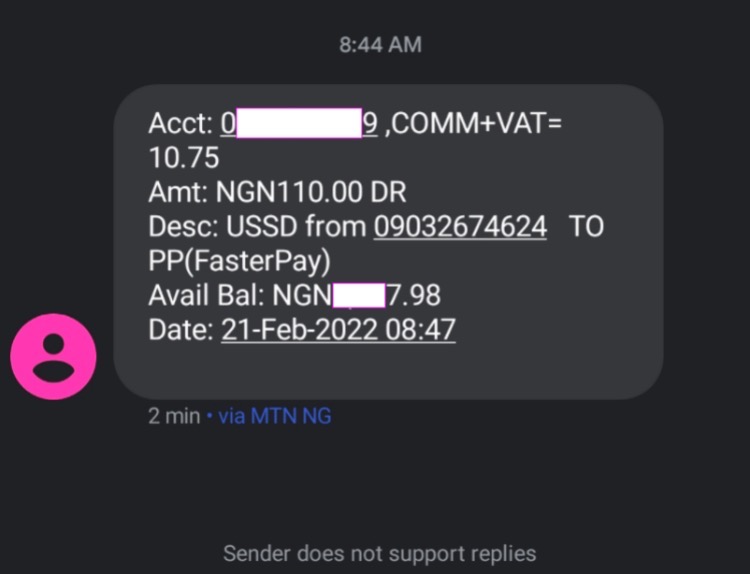 Bank Transfer Nigeria
---
| name | description |
| --- | --- |
| Countries | NG |
| Type | Bank Transfers |
| Processing currencies | NGN |
| Supported currencies | Refer to currency codes |
| Payment confirmation time | Instant |
| Chargebacks | Yes |
| Refunds | Yes |
| Partial refund | No |
| Refund timeframe | Unlimited |
| Onboarding required | No |
| Recurring Payments | No |
| Mobile UI | No |
| Opens new window | Yes |
| Min Transaction Limit | as implemented by the issuer |
| Max Transaction Limit | 10k or as implemented by the issuer |
---
Available models:
Included with your Paymentwall account.